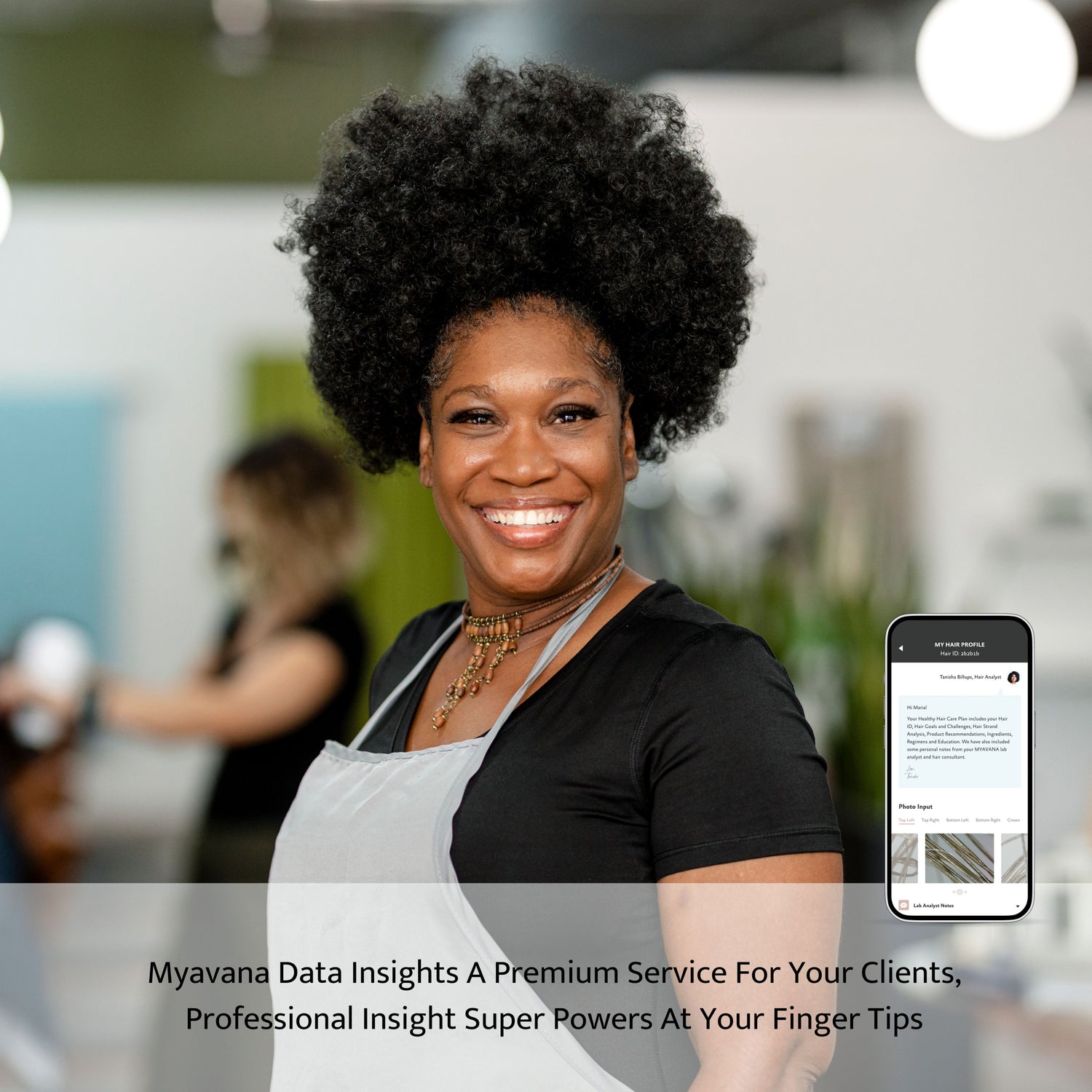 MYAVANA Science, Technology & Data - Reinventing The Professional Salon Experience
As a MYAVANA Pro+ Partner, your professional salon establishment has access to a suite of transformational science, technology and data services that will elevate, transform and position your business for future success.
At MYAVANA, we have decades of professional salon experience, and our suite of hair solutions were specifically developed with the future of the professional salon industry in mind. We know that clients will increasingly have expectations of personalized care, and we also know that data is the conduit that will transform your business and enable you to meet your clients' expectations. Salons that are able to deliver personalized hair product recommendations and services are the salons that will be successful.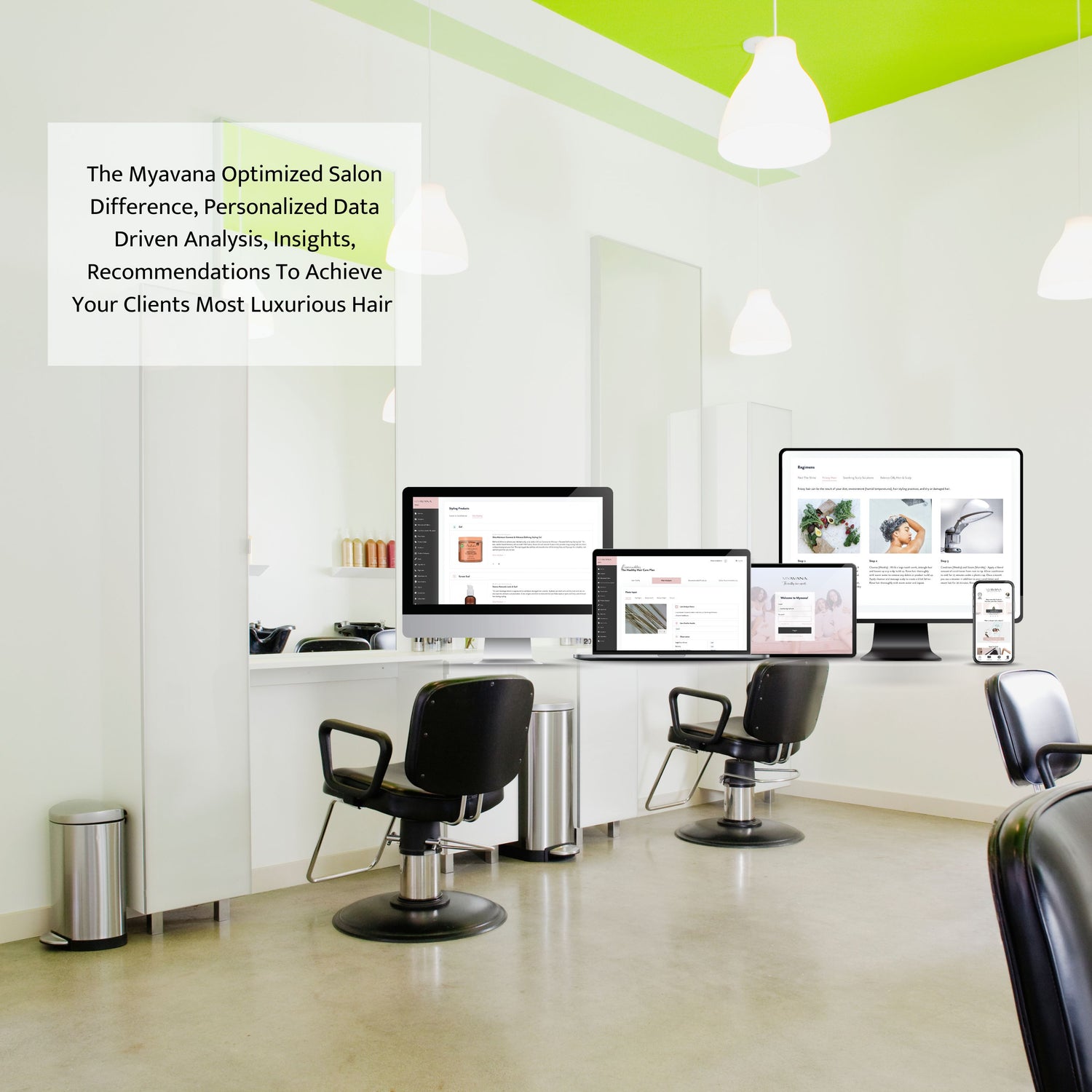 Next Level Personalized Hair Analytics & Solutions - Powering the Next Level of Salon Business Success
As a MYAVANA Pro+ Partner you will have access to the world's first proprietary AI technology for textured hair analysis to analyze clients' hair strands through Photo-Instant AI. Our technology gives you quick insights into clients' unique hair types and textures—anytime, anywhere—whether at the salon or a client's home.
MYAVANA's advanced suite of hair solutions (included in the MYAVANA Pro+ Partnership Package) offers MYAVANA Pro+ Partners a turnkey solution to achieve a level of personalized C.A.R.E. never before experienced in the haircare Industry.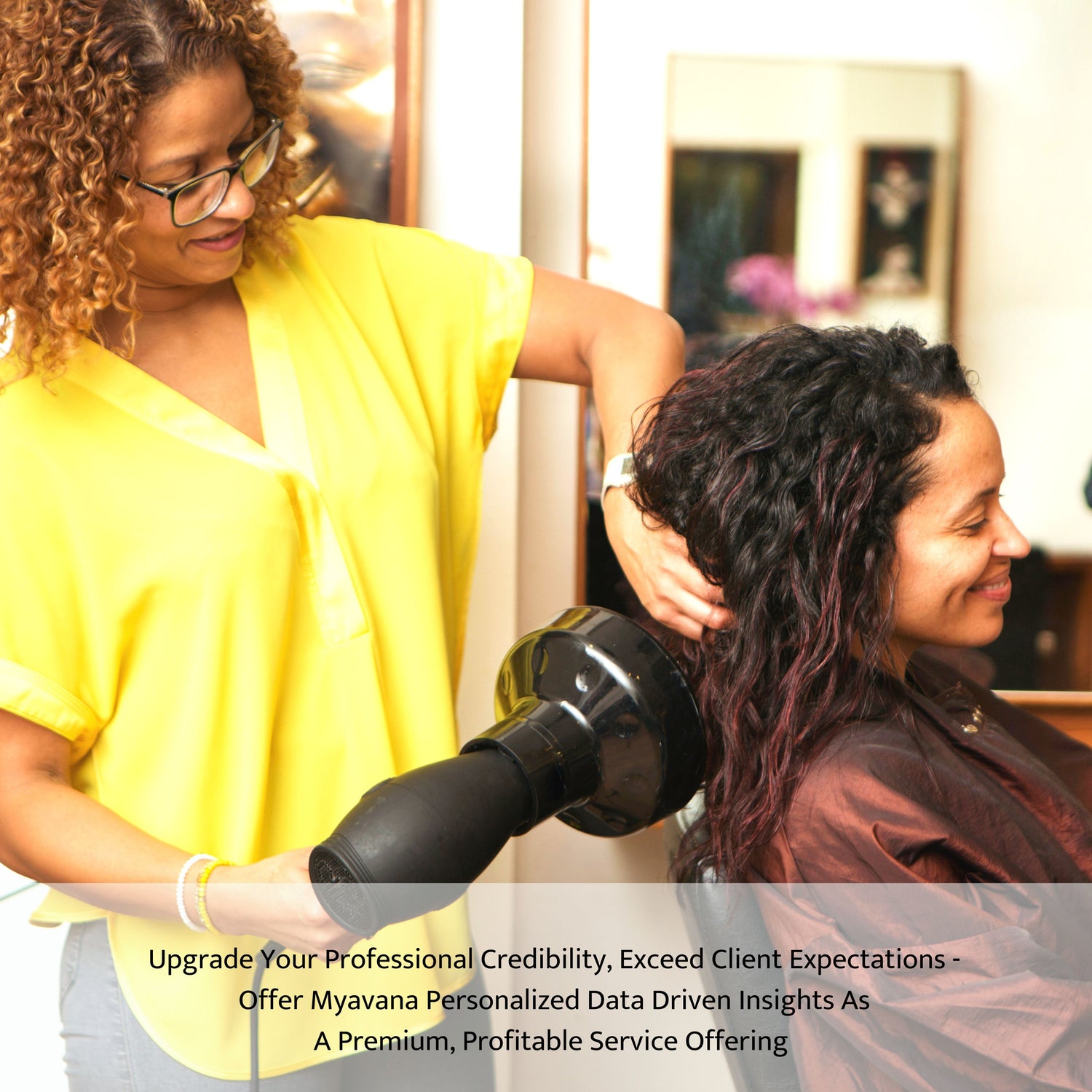 Scientific Hair Strand Analysis: Insights & Diagnostics as Unique as Your Fingerprint
Also included in your MYAVANA Pro+ Partner monthly subscription is access to a premium level, deeper scientific dive into your clients' hair health conditions through MYAVANA HairSI™ (Scientific Intelligence) Hair Strand Analysis.  
You can purchase access at a MYAVANA Pro+ Partnership price of $69 per client Hair Strand Analysis Kit, and retail as a premium service at a substantial profit margin, thereby increasing the average service order value of each client and driving additional profitability.
When you sell a MYAVANA HairSI™ Hair Strand Analysis Kit to your client and send it in to MYAVANA HairSI™ Labs, our scientists perform microscopic analyses of your client's textured hair strands. This process helps us determine not only hair texture and type, but also—through thorough conditional analysis—generates personalized data insights into your client's unique Hair ID.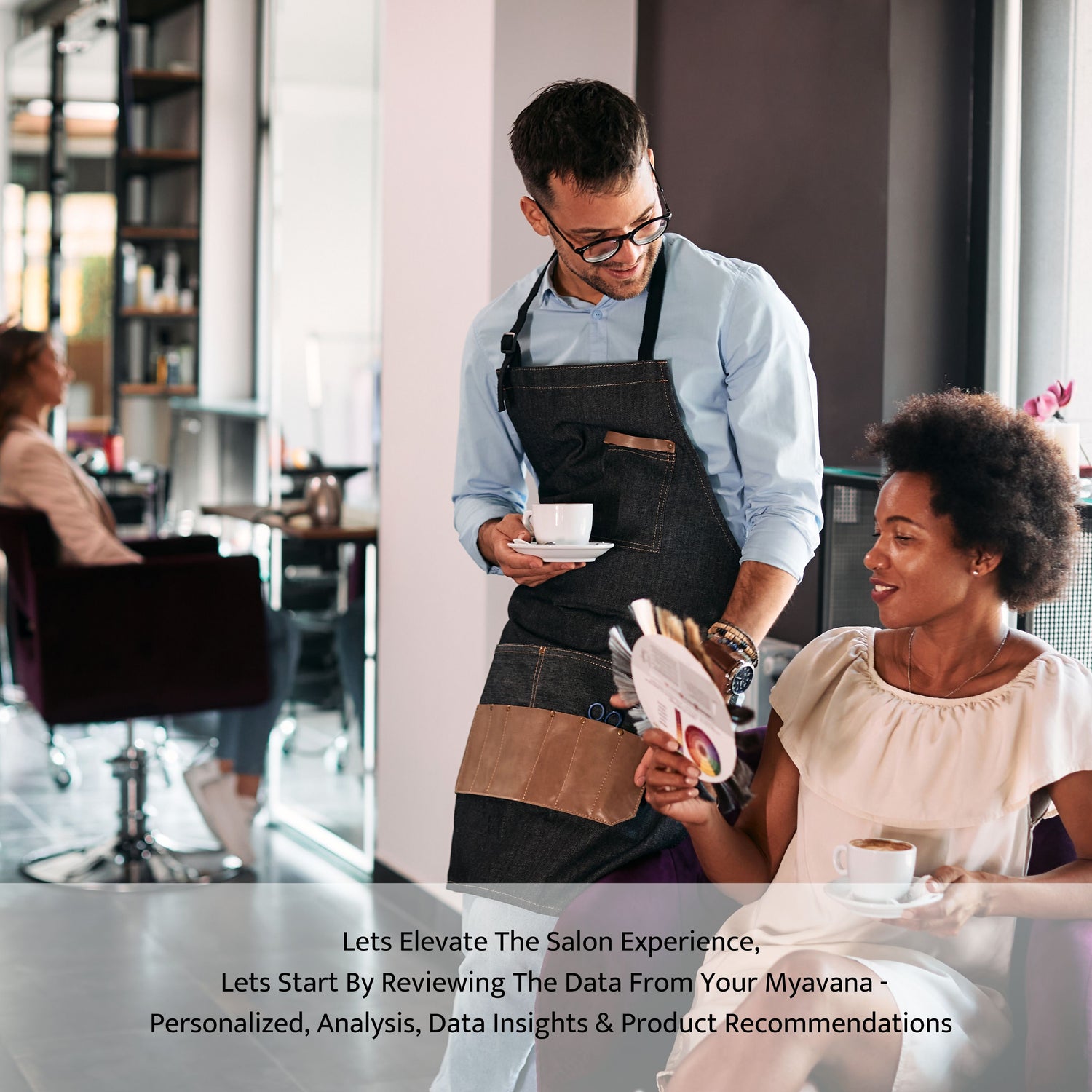 Groundbreaking Hair Strand Analysis Science & Technology - Yields Truly Personalized Hair Product Recommendations for Your Clients' Unique Hair Texture, Type and Condition
Both our Photo-Instant MYAVANA HairAI™ and the deeper dive MYAVANA HairSI™  Hair Strand Analysis technologies included in your MYAVANA Pro+ Partnership Package will deliver a unique list of personalized hair product recommendations (MYAVANA HairRI™) after each analysis.
Hair products that manufacturers submit for recognition by our prestigious MYAVANA HairRI™ Product Database are eligible to receive the converted seal of approval by MYAVANA HairSI™ Labs. MYAVANA Labs has independently tested thousands of commercially available haircare products—validating ingredients and performance testing for efficacy on over 972 variations of textured hair.