Value Added Retail Products
Experiential Service & Inventory Optimization For Hair Care & Beauty Retailers.
Myavana Products & Technologies are available for retail and retail optimization through our Retail Optimization Partnership Program.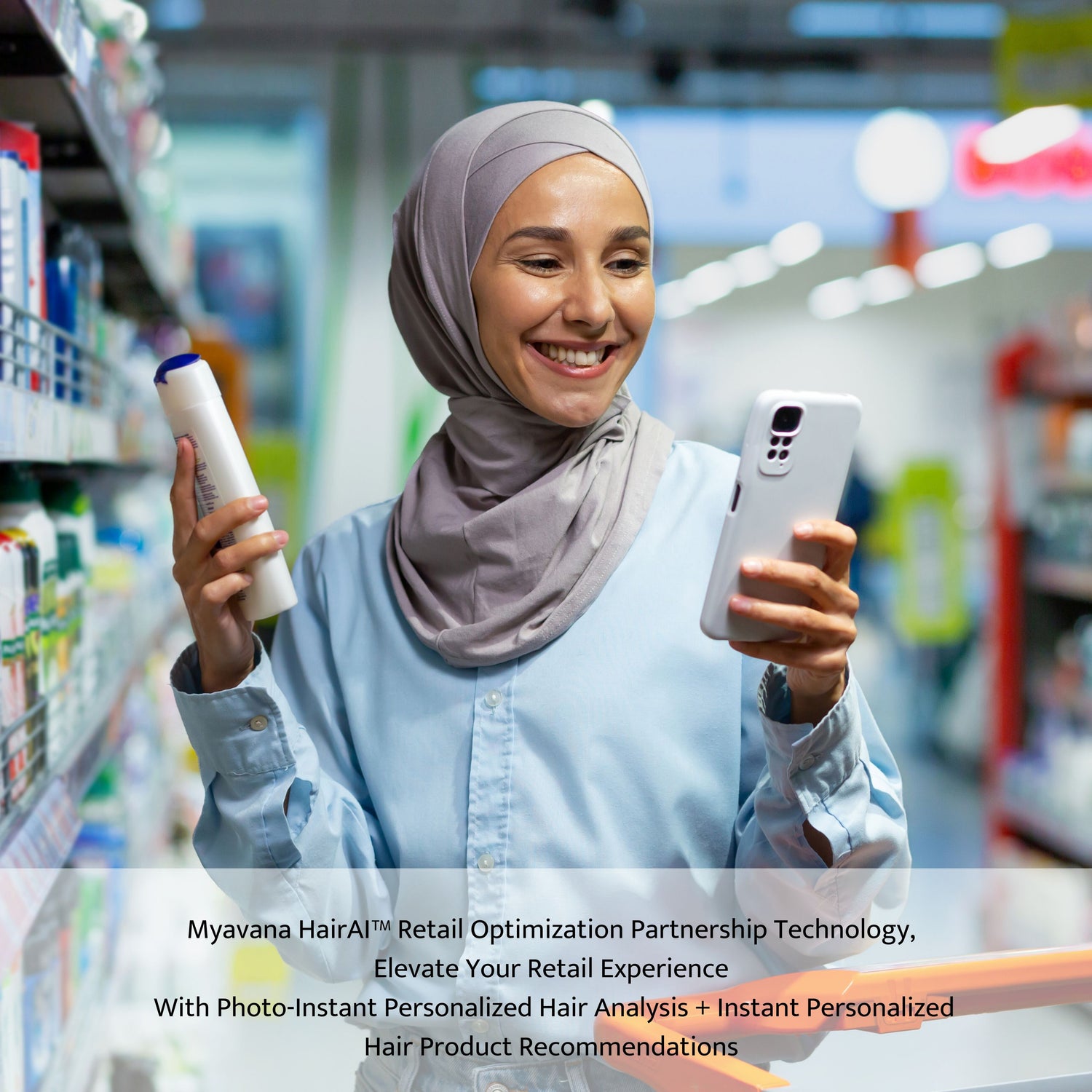 Myavana HairAI™ - In-Store Premium Experiential Service For Retail Partnerships
Retail Optimization Partners can license Myavana HairAI™ for integration into their retail environment. Retail environments with Myavana HairAI™ kiosks will have access to the world's first proprietary AI technology for textured hair analysis to instantly analyze clients' hair strands through photo-instant AI analysis, offering quick instant insights into client's unique hair type and texture and instantly generating a personalized list of hair product recommendations in your inventory that best suit their unique hair and texture needs.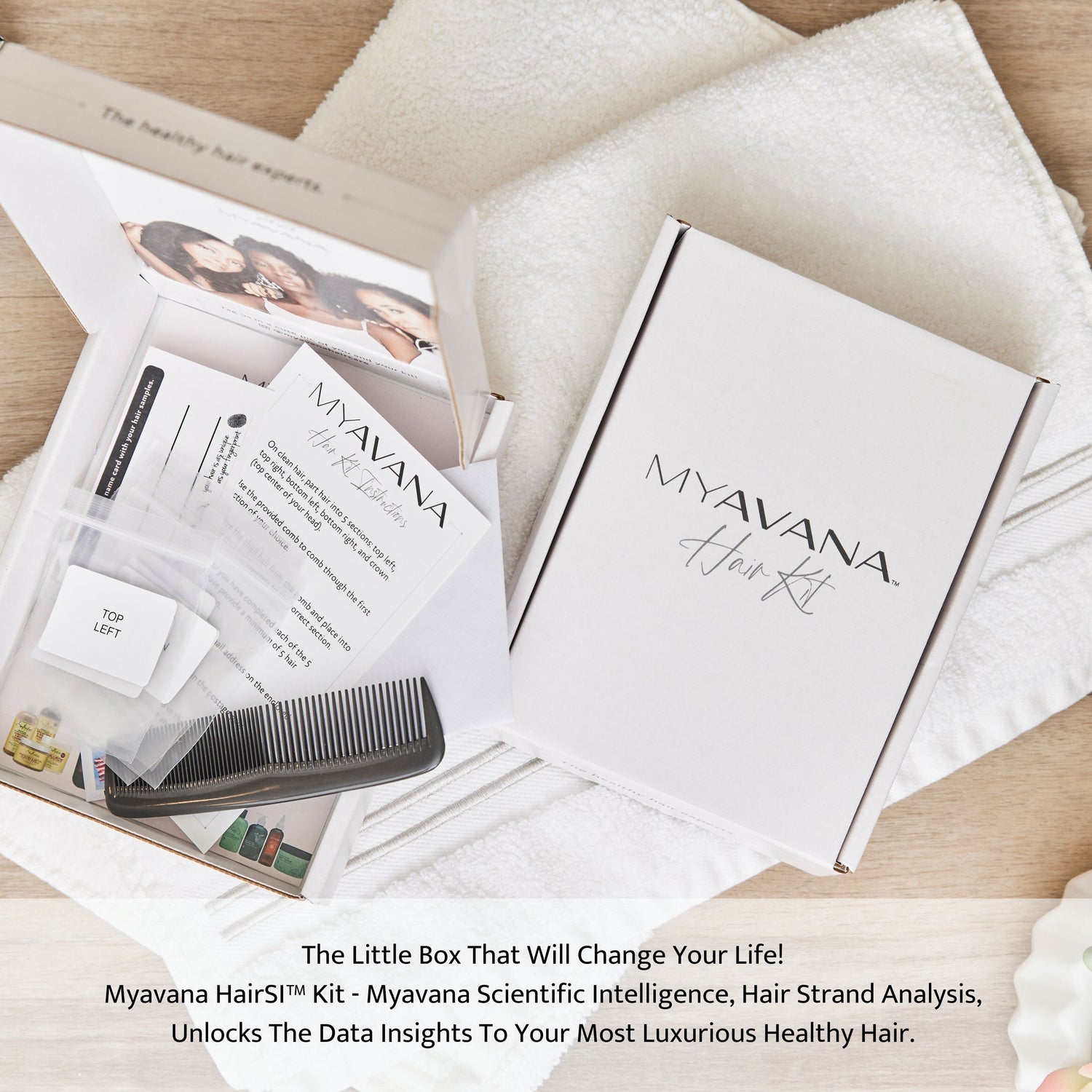 Myavana HairSI™ - For Retail Partnerships
Our new and novel, personalized Scientific Intelligence Hair Strand Analysis Kits can be purchased at wholesale and retailed at a substantial profit margin by our Retail Partners.  
Myavana HairSI™ Labs performs microscopic analysis of your clients' textured hair strands not only to determine hair texture and type, but also thorough condition analysis to generate personalized data insights into your clients' hair unique texture, type & condition. 
Key hair health insights such as elasticity, porosity, density, breakage, product buildup, moisture retention are scientifically analyzed in the lab and reported to the consumer complete with personalized product recommendations from Myavana HairSI™ Labs, that are a personalized match for your unique hair, type texture and condition.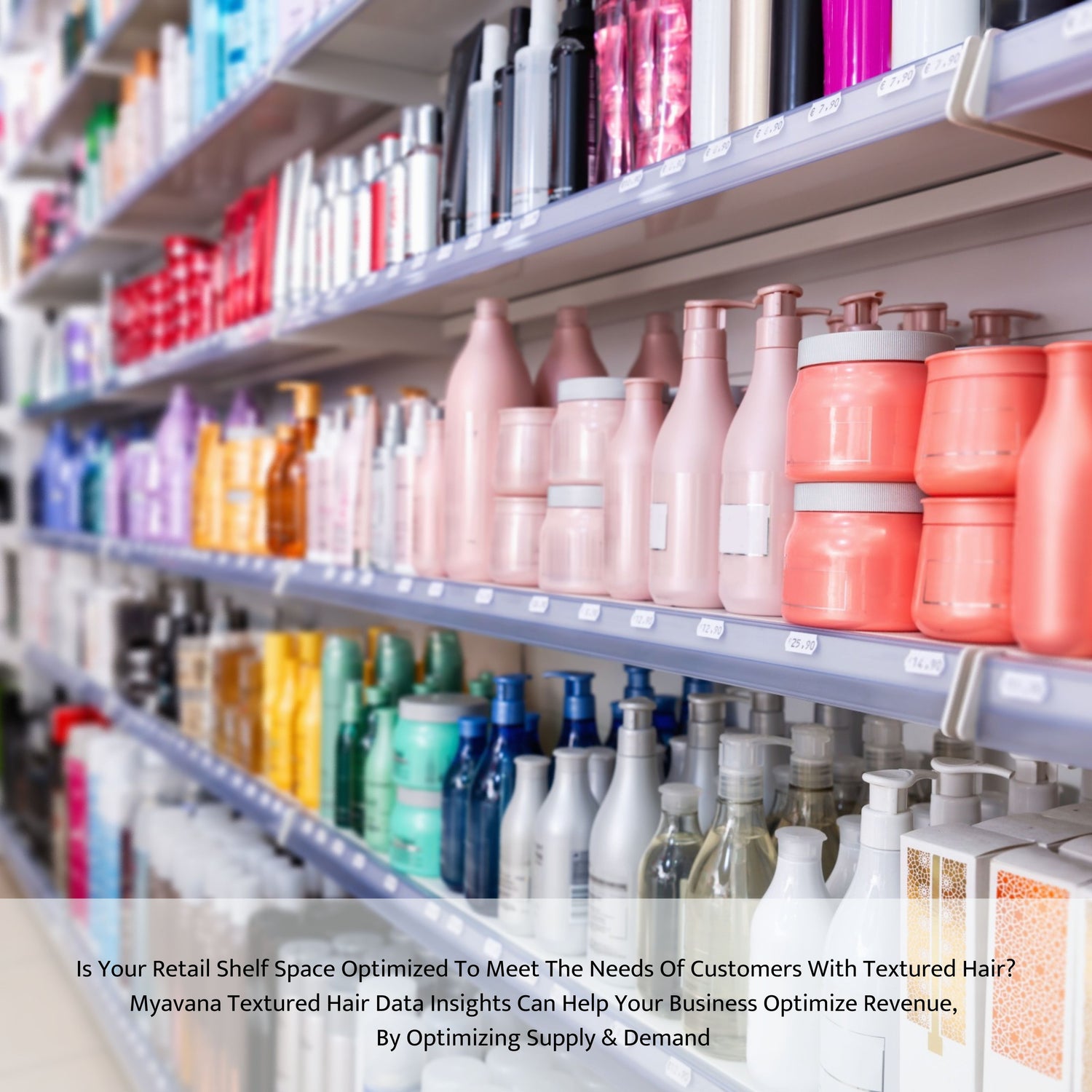 Myavana HairSI™ Labs - Product Performance Testing, Inventory Mapping, & Retail Optimization
Myavana HairSI™ Labs independently tests the product performance of thousands of commercially available hair care products, validating ingredients and performance testingfor efficacy on the over 972 variations of textured hair. Our analysis of billions of textured hair strands has identified these unique combinations and tests them againsts different product attributes to determine its best compatibility and hair health safety before we certify a product for our recommended hair product database Myavana HairRI™ (Recommended Intelligence)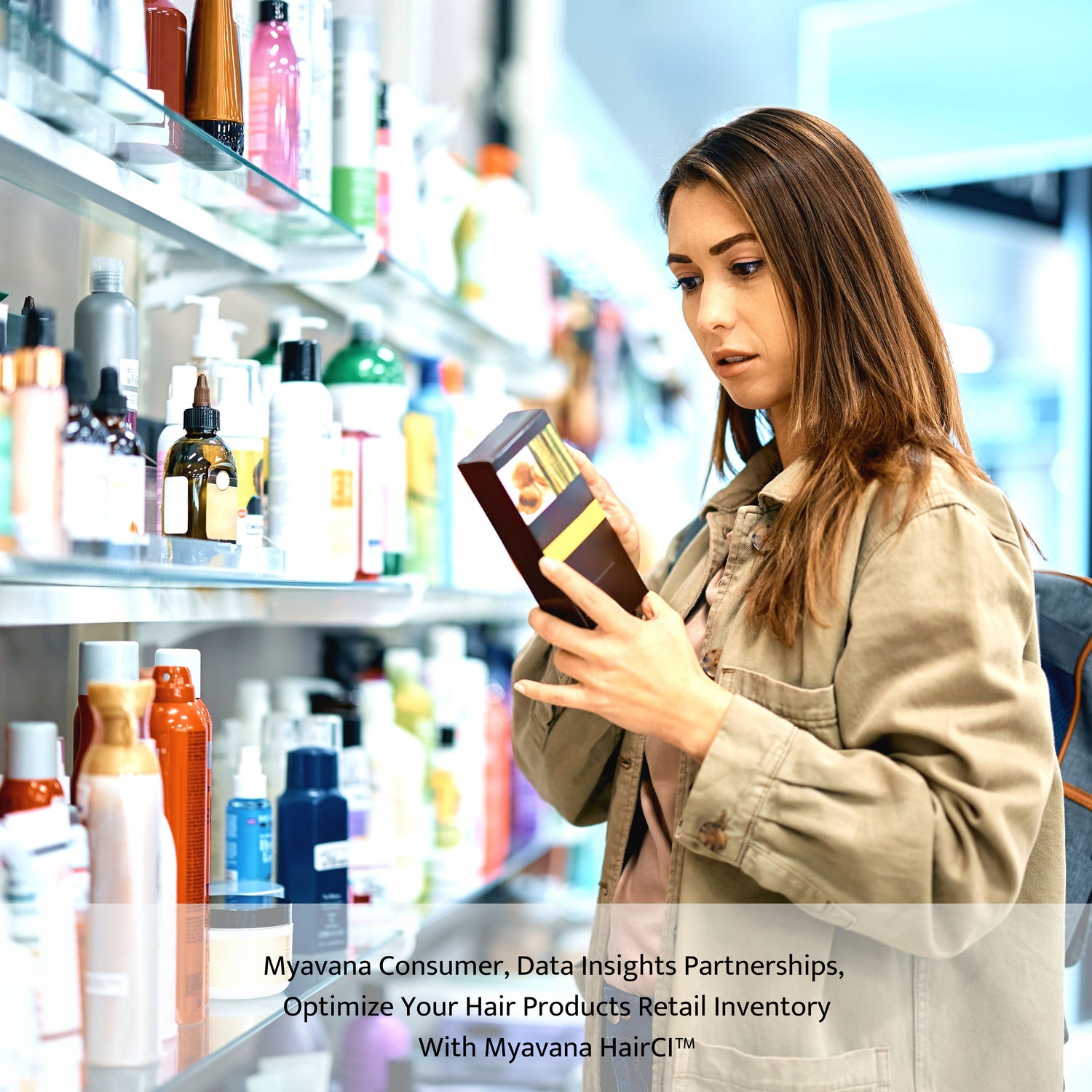 Value & Efficiency - The Myavana Retail Optimization Difference
Retailers with textured hair care products can achieve substantial efficiencies & increase margins on inventory by:
Partnering with Myavana HairSI™ Labs to performance benchmark their inventory against our Myavana HairCI™ (consumer intelligence database) - the world's largest textured hair analysis database with billions of textured hair strands analyzed to validate how truly optimized their retail inventory is for the prevalent texture, types and conditions our data has identified. We clearly identify gaps in inventory and compare it with data identified by consumer haircare needs, helping rightsize and guide inventory purchases.
Partnering with Myavana HairSI™ Labs to performance test, and where certifiable recommend their inventory as solutions to our AI/SI analysis (by awarding the Myavana HairRI™, -Recommended Intelligence designation) mapping the retailers stocked inventory of Myavana HairRI™certified hair products, back to their retail AI/SI analysis offering.