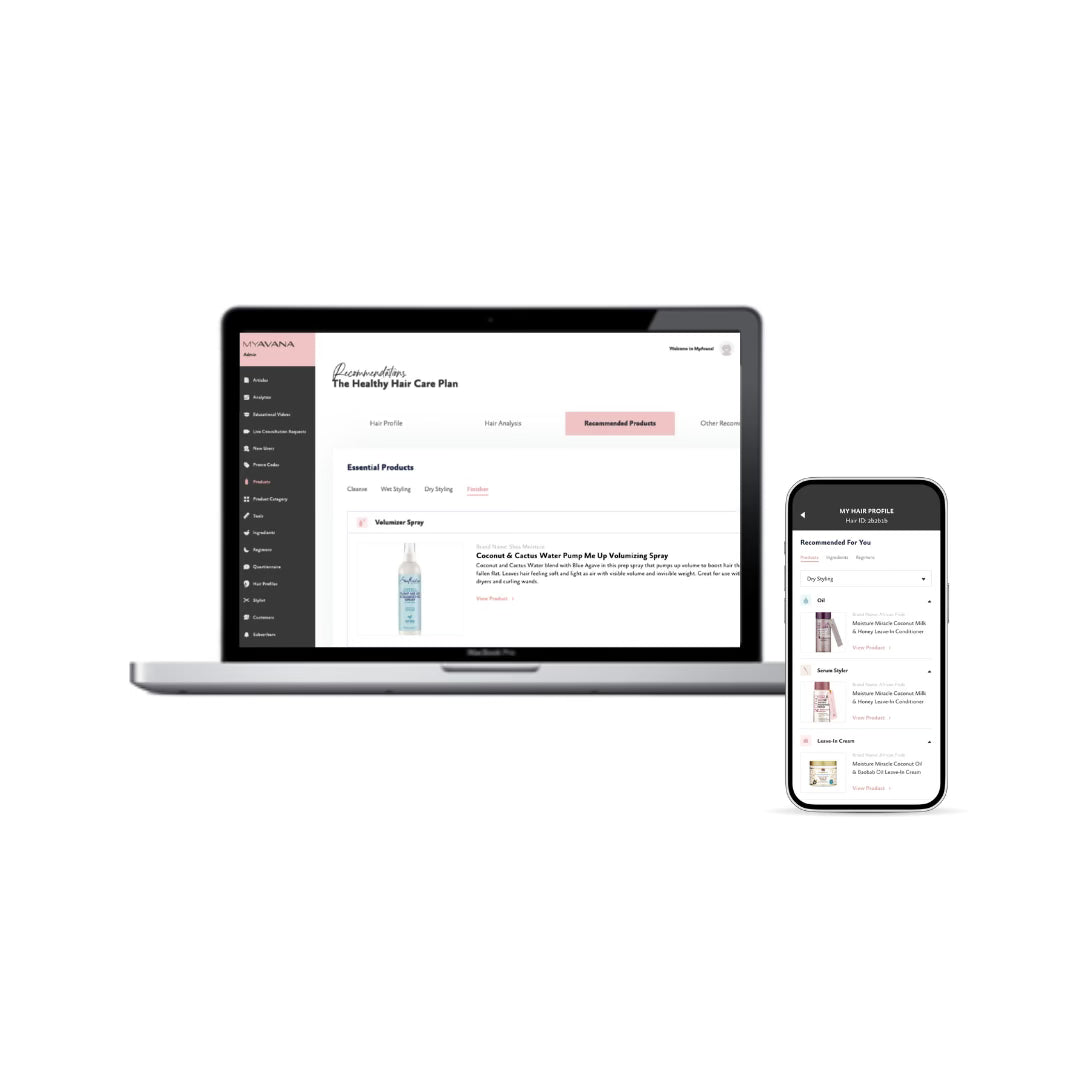 MYAVANA HairRI™
Scientific Hair Strand Analysis for Consumers & Professionals 
Commercial, Scientific, Hair Product Analyses & Performance Testing For Textured Hair Effectiveness
MYAVANA HairRI™ (MYAVANA's Hair Product Recommendation Intelligence)—our seal of approval for thousands of commercially available haircare products performance tested by Myavana HairSI™ Labs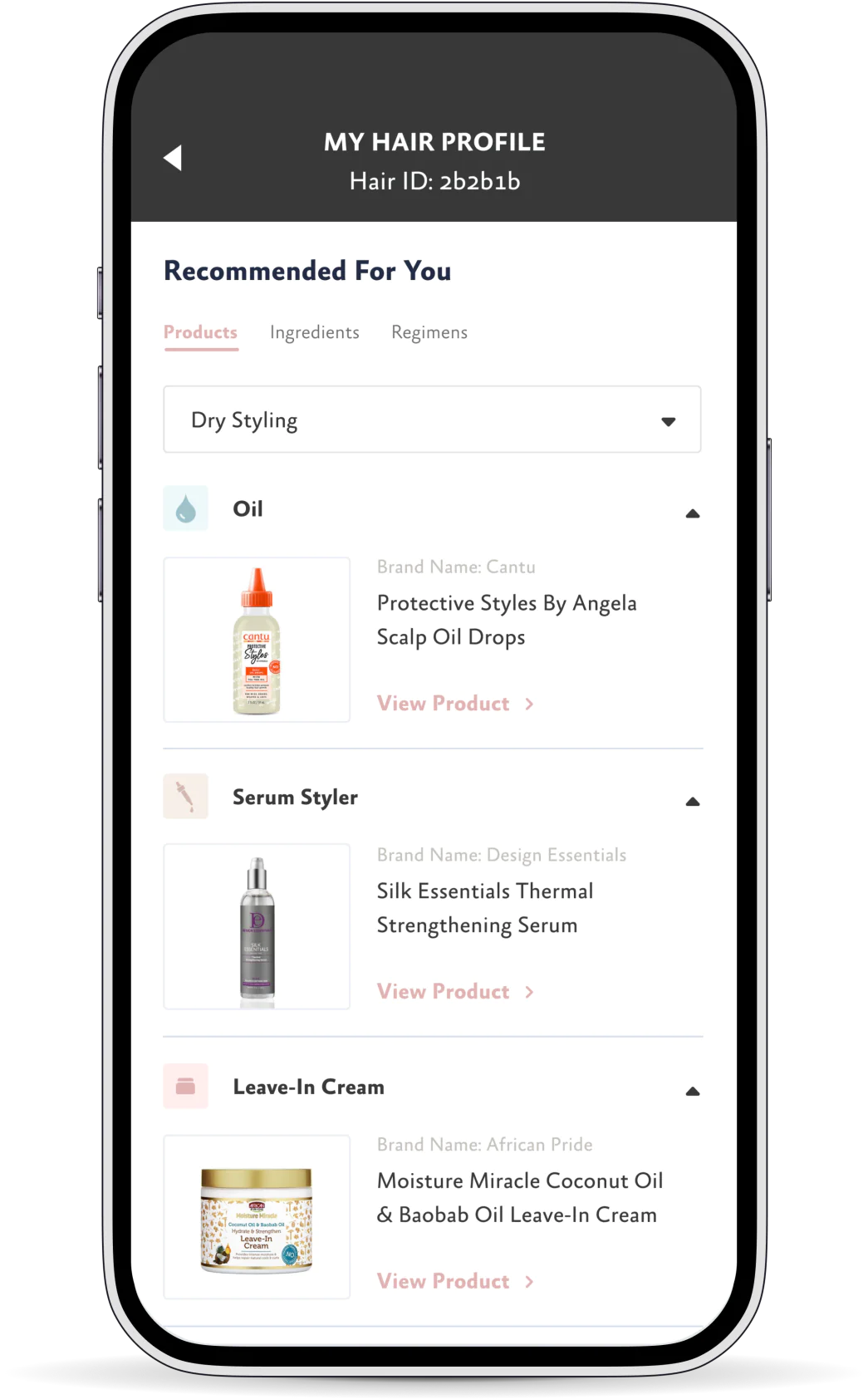 Data Insights and MYAVANA HairRI™ - Intelligent Product Recommendations
MYAVANA HairSI™ Labs has a growing database of billions of textured hair strands analyzed through MYAVANA HairAI™ and MYAVANA HairSI™ Systems, resulting in the world's largest database of textured hair types and conditional analyses.
This proprietary database, MYAVANA HairCI™ (Consumer Intelligence) will ultimately transform how women with textured hair approach haircare and hair product purchasing decisions. In the MYAVANA driven future, hair product purchases will be based on analysis of your individual textured hair type and condition at any point during your hair growth and styling journey.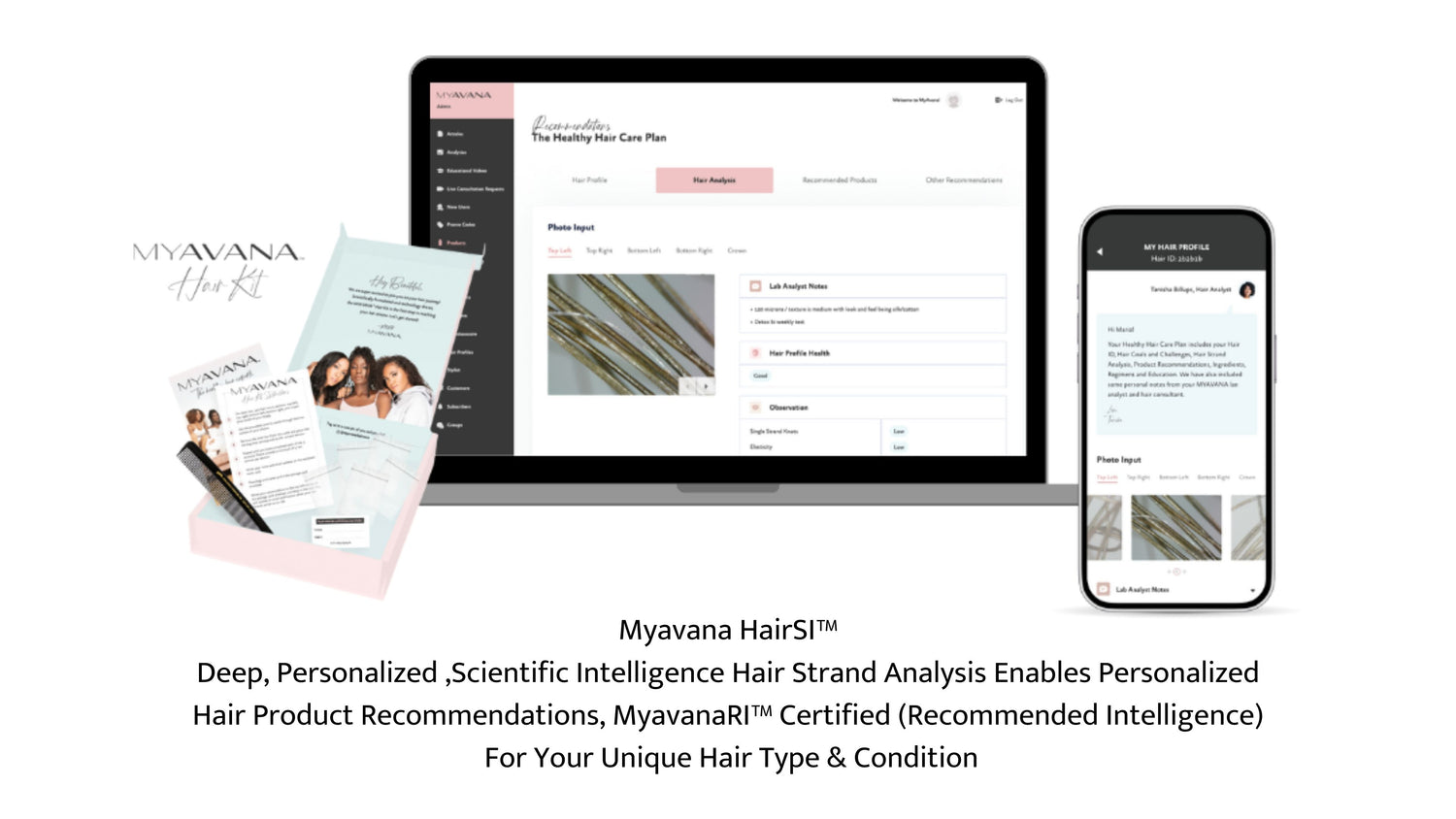 Personalized, Prescriptive Haircare Recommendations
MYAVANA HairSI™ Labs analyzes hair product ingredients and performance tests thousands of popular textured haircare products on the market. Using industry best practices and salon grade standards combined with data from billions of hair strands, MYAVANA HairRI™ certifies haircare products that match and address individual haircare needs for specific, prescriptive haircare solutions.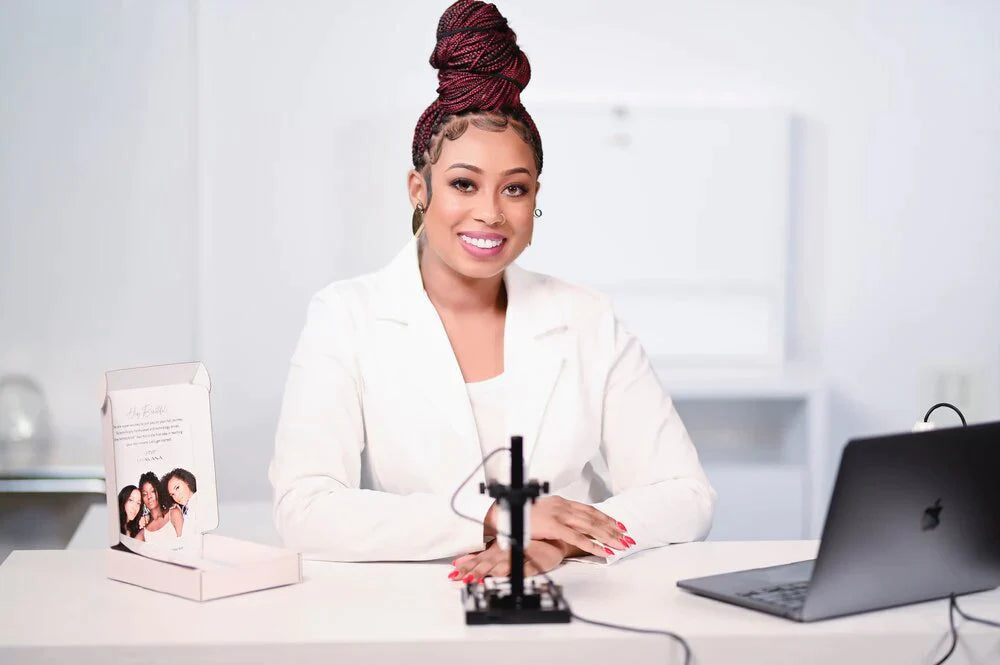 C.A.R.E
MYAVANA's C.A.R.E. Operating System (Consult, Analyze, Recommend, Educate) is a complete, end-to-end personalized haircare resource. Our process supports you in understanding your hair's needs through AI analysis and scientific conditional analysis, and recommends the exact haircare products that meet your individual hair needs at any point in time.