MYAVANA HairSI™
MYAVANA Scientific Intelligence
Get a personalized plan that breaks down how to care for your unique hair.

 Gain the knowledge you need to manage and care for your hair.

Get access to an expert hair care specialist who will go over your plan with you and answer any of your questions.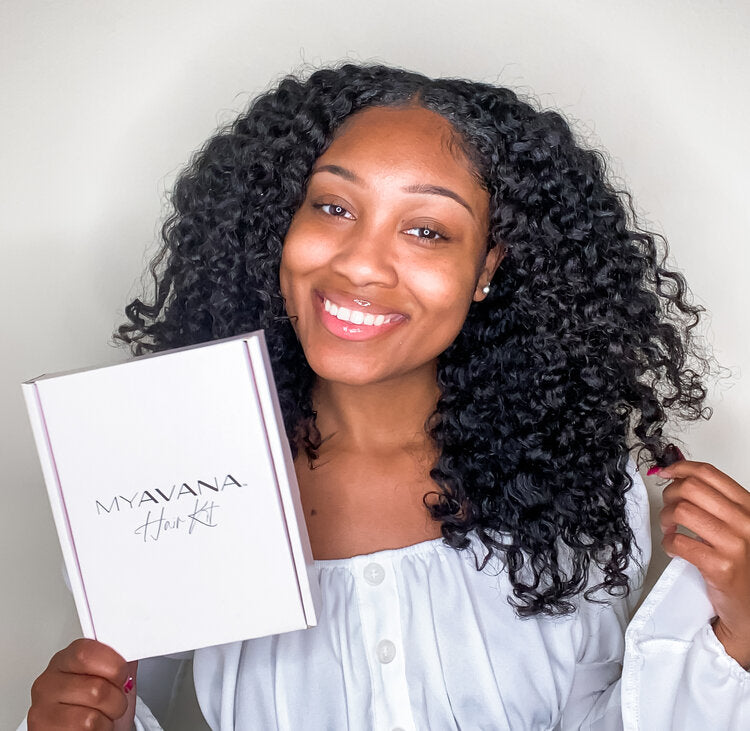 Are you tired of playing trial and error and ready for a plan that shows you how to manage and care for your unique hair?
We've been there. 
Whether you are transitioning, looking to learn how to care for a new style, or trying to break free of a painful cycle that continues to damage your hair, our HairSI™ Hair Care Analysis Kit will provide you with a plan and expert guidance that will take your hair care to the next level.
Step 1

Order your Myavana HairSI™ Hair Care Analysis Kit

Step 2

Send your hair strands to the Myavana hair care labs in the prepaid envelope

Step 3

Within 2 weeks, receive your hair strand results with your personalized haircare plan.

Step 4

Schedule a free consultation with your Myavana hair care expert to review your haircare plan.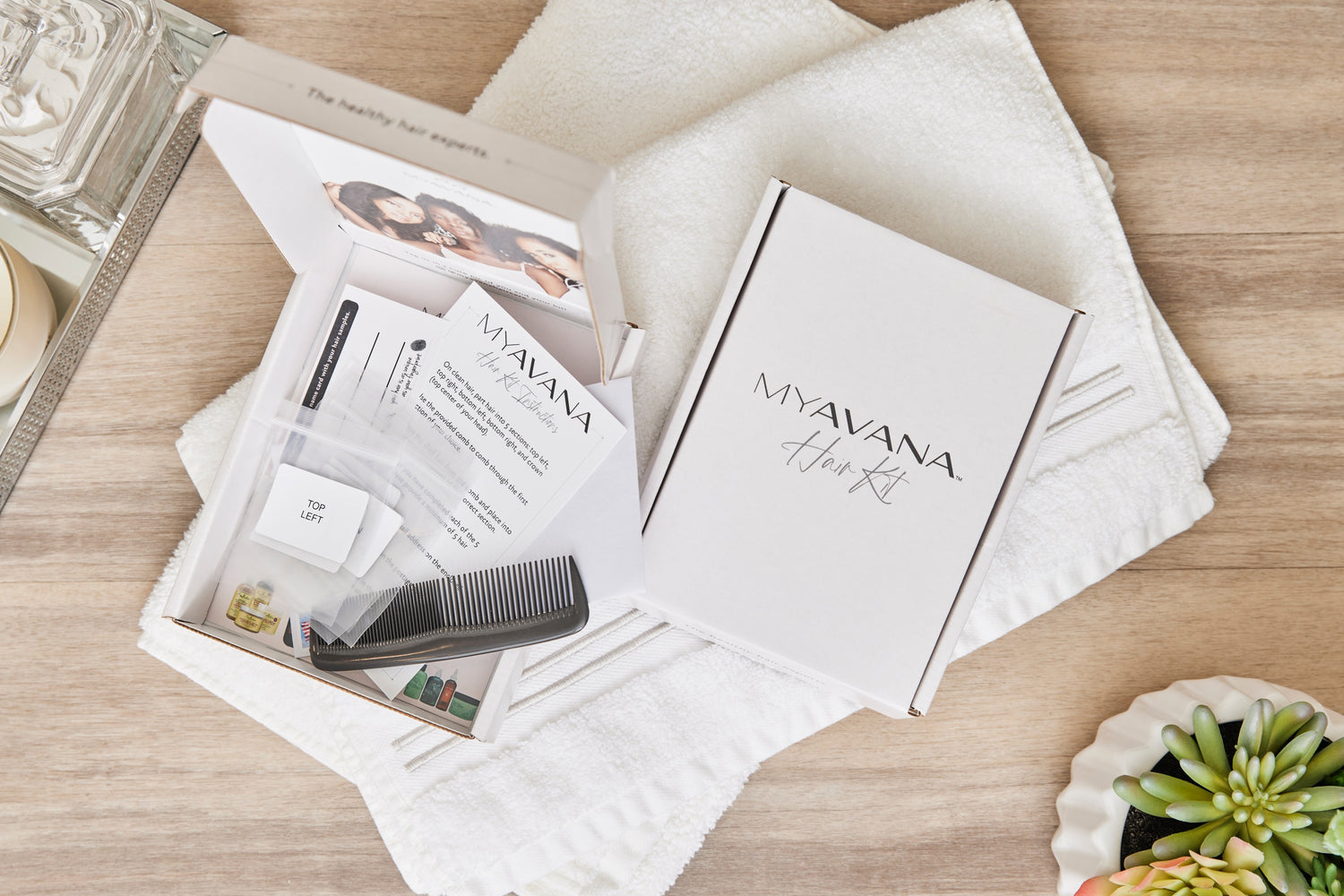 What is Included
A Myavana HairSI™ hair strand analysis kit
A prepaid mailing envelope
A customized haircare plan & regimen
A free consultation with a Myavana healthy hair care expert.
You get all of this + the confidence that you are caring for your hair the way it's always needed for $99
Testimonials




I approached Myavana because I was transitioning, trying to figure out my natural hair that I hadn't seen in 28 years. bc I could see my hair in transitioning and it wasn't matching from the crown of my head to the ends. I then decided to give it a try. Once I had my strand of hair analyzed everything changed! The products they recommended worked really well on my hair, they were also natural products, which I loved, and seeing the science behind it was kind of cool.

Joy Brown
Discovering Myavana has completely changed my hair. Before I was spending a lot of money and time trying to figure out what products worked for my hair. I could see my hair transitioning and how my hair did not match from the crown to the ends, which was such a challenge. The hair strand analysis was truly the big draw for me. Myavana gave me great products that work well with my hair and they were all natural, which I love! Also, to see the science behind the process was really cool for me. Thanks to Myavana I now have a better understanding of my hair and hopefully that will help me learn more on how to manage my girls' hair as well

Haizel McIntyre
I approached Myavana because I was transitioning, trying to figure out my natural hair that I hadn't seen in 28 years. bc I could see my hair in transitioning and it wasn't matching from the crown of my head to the ends. I then decided to give it a try. Once I had my strand of hair analyzed everything changed! The products they recommended worked really well on my hair, they were also natural products, which I loved, and seeing the science behind it was kind of cool.

Joy Brown
Discovering Myavana has completely changed my hair. Before I was spending a lot of money and time trying to figure out what products worked for my hair. I could see my hair transitioning and how my hair did not match from the crown to the ends, which was such a challenge. The hair strand analysis was truly the big draw for me. Myavana gave me great products that work well with my hair and they were all natural, which I love! Also, to see the science behind the process was really cool for me. Thanks to Myavana I now have a better understanding of my hair and hopefully that will help me learn more on how to manage my girls' hair as well

Haizel McIntyre