Scientific Hair Strand Analysis
Insights & Diagnostics as Unique as Your Fingerprint
MYAVANA HairSI™ (Scientific Intelligence) is a pioneer in the field of scientific hair strand analysis. In a lab setting, MYAVANA HairSI™ scientists perform microscopic analyses of textured hair strands to execute textured hair typing and conditional analysis that together generate personalized data insights into your hair's unique type, condition and characteristics.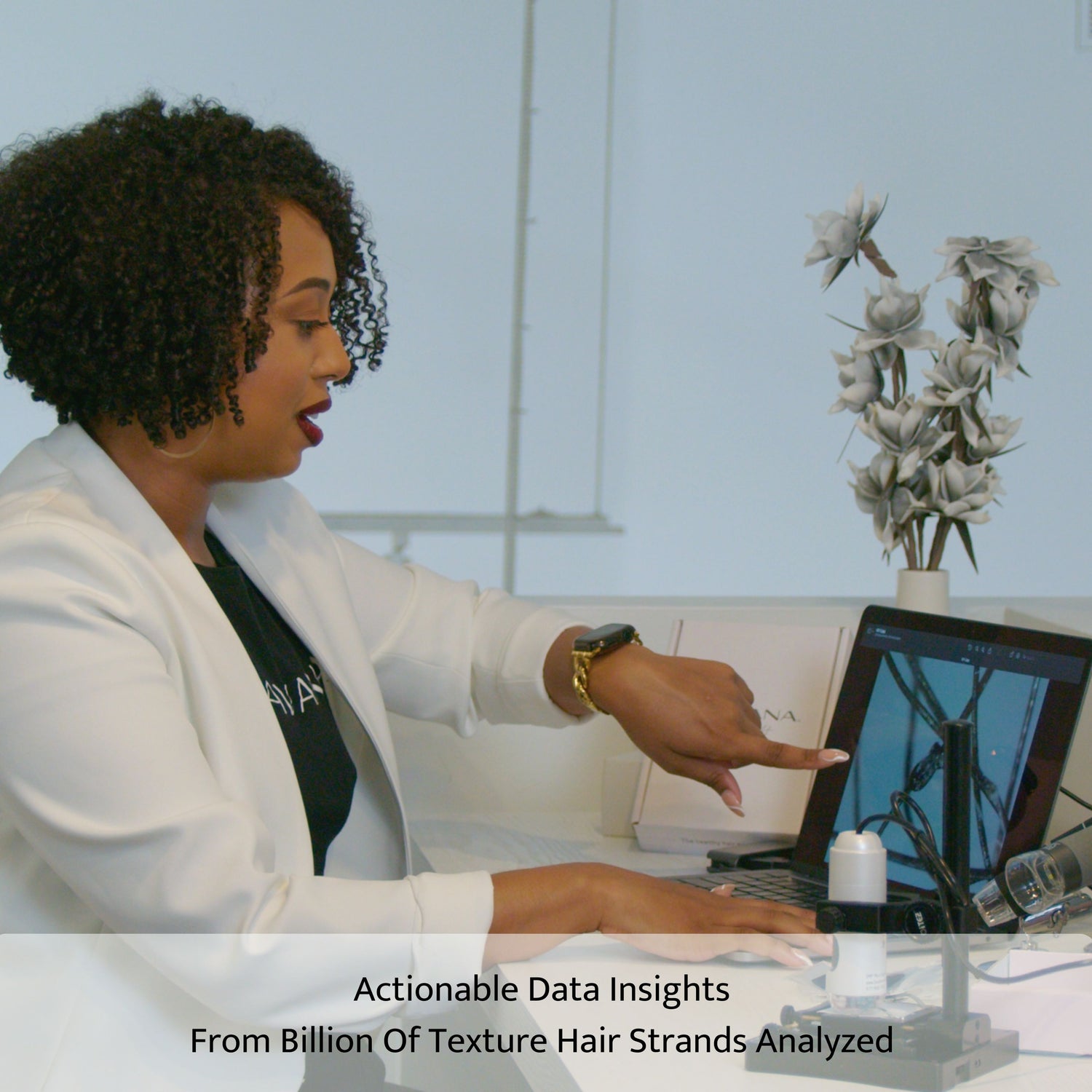 Deep Scientific Analysis Uncovers Your Unique Hair Type, Condition & Needs
MYAVANA HairSI™ analysis involves two separate processes that analyze your hair strands using a globally recognized textured hair typing system.
1—We identify and classify your hair type and textural characteristics (Hair ID)
2—We analyze and diagnose the condition of your hair across key parameters of elasticity, porosity, density, breakage, product buildup, moisture retention and much more.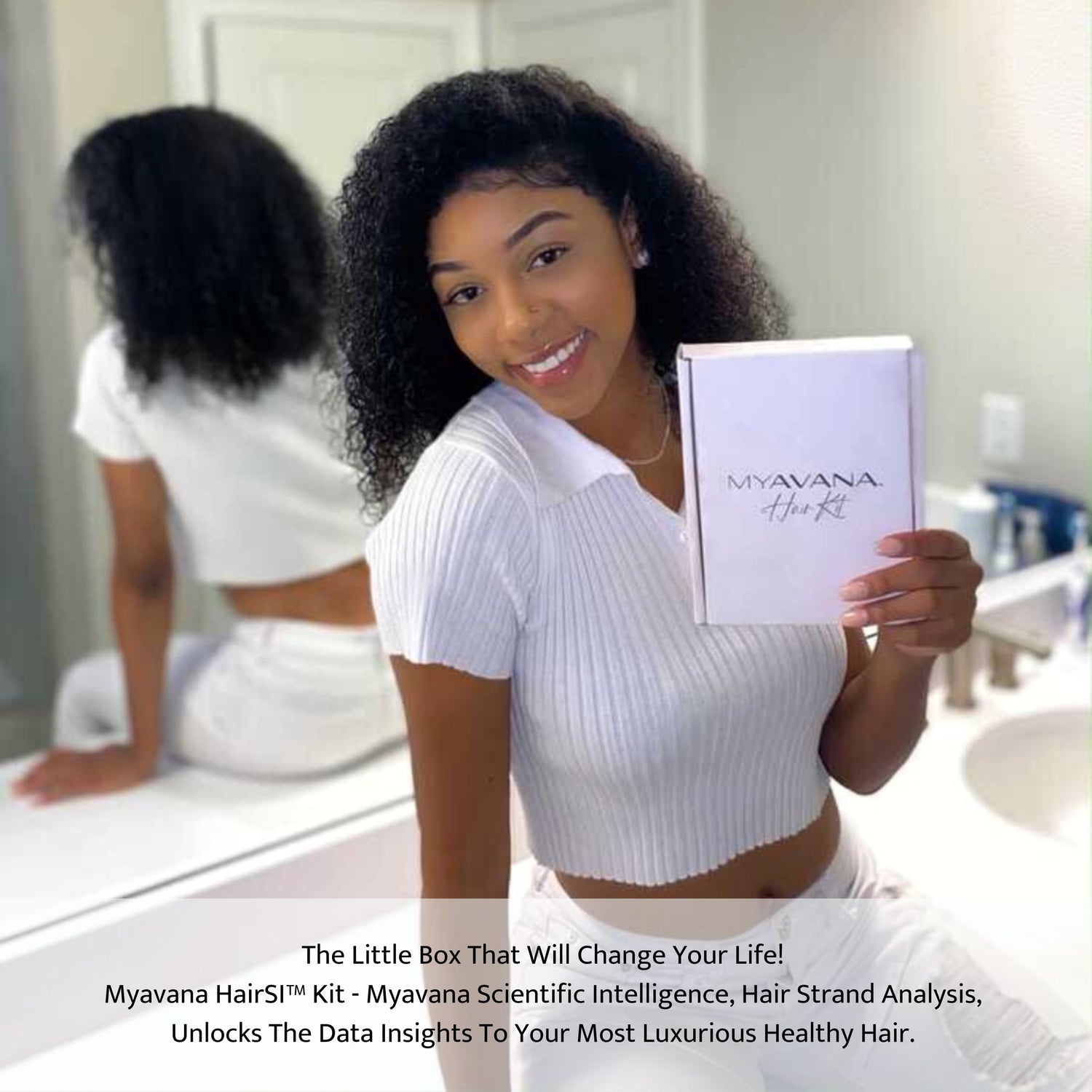 Personalized Haircare Data = Personalized Haircare Solutions
Scientific data produced by your unique MYAVANA HairSI™ analysis provides unprecedented insights into your hair's condition. It is this data that sets MYAVANA apart as a revolutionary, technology forward Hair Care Solution System.
And it is how MYAVANA is able to intelligently certify prescriptive haircare products for your exact hair condition through MYAVANA HairRI™ (Recommendation Intelligence). This takes all the guesswork, trial and error, and frustration out of the eternal question: which hair products and ingredients are best for my specific hair needs? at any point during your hair growth and styling journey.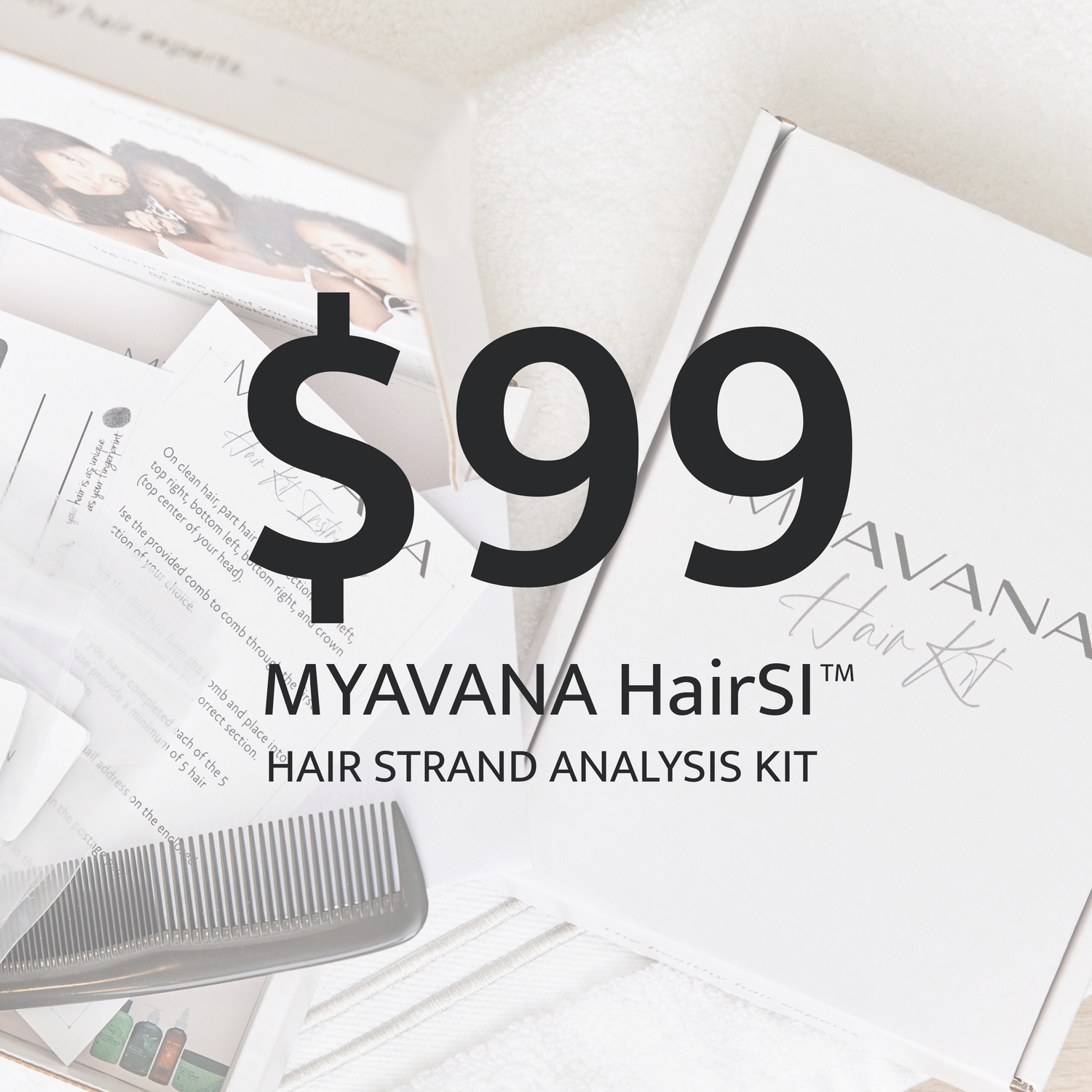 What is Included
+ Myavana HairSI™ hair strand analysis kit
+ Prepaid mailing envelope
+ Free consultation with a Myavana healthy hair expert
+ Personalized review of your hair strand analysis & personalize hair product recommendations
+ Customized hair care regimen.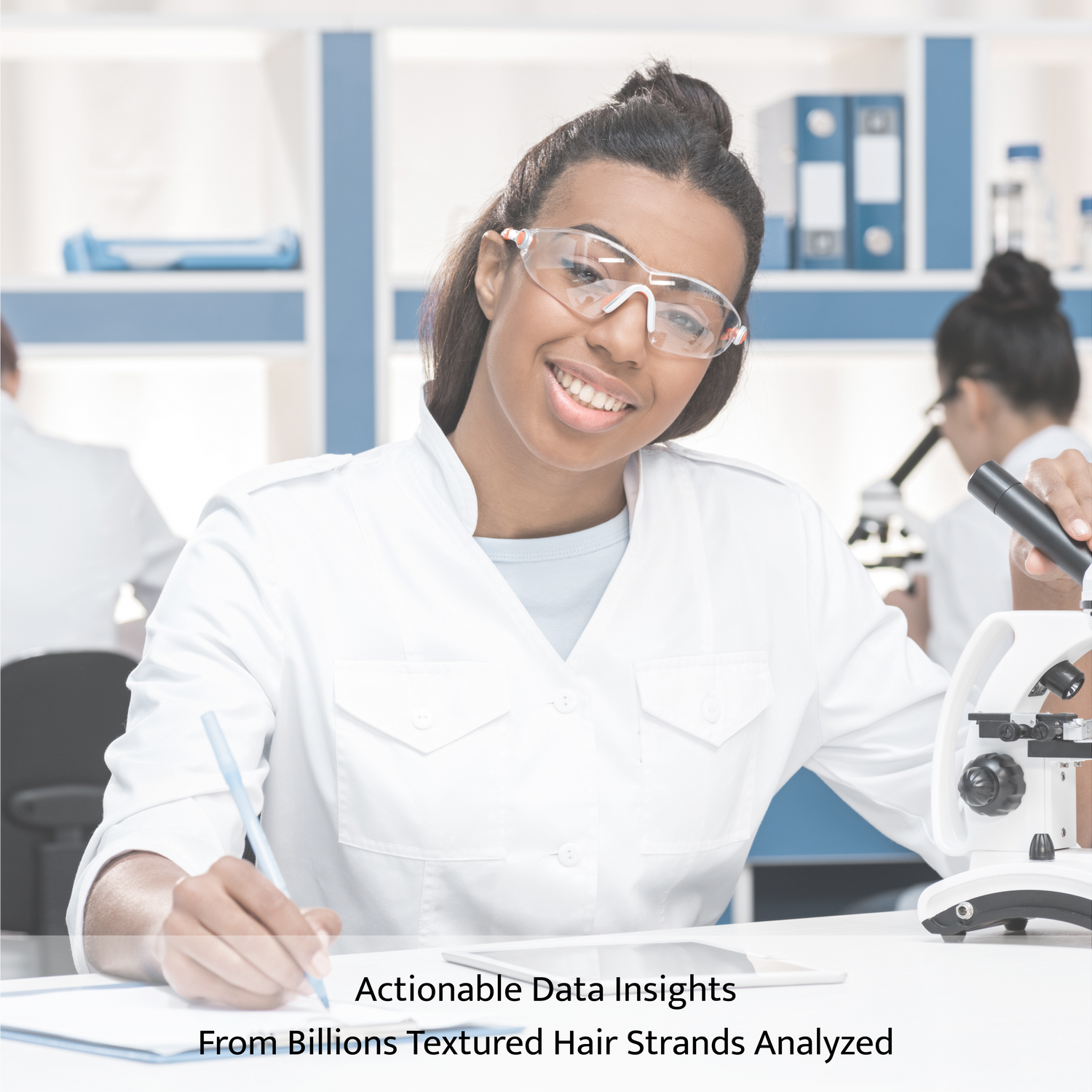 "$99 - For a Deep Scientific Dive Into Your Unique Hair Texture Type & Health Condition Like Never Before"
Myavana HairSI™ - Personalized hair strand analysis
Personalized actionable insights for your healthiest hair.
Personalized, Scientific Hair Strand Analysis Insights in 5 Simple Steps
Step 1
Order your Myavana HairSI™ scientific hair strand analysis kit

Step 2
Follow the simple steps to comb out & submit your hair strands in the labeled hair strand bags

Step 3
Mail your strand bags to Myavana HairSI™ labs in the prepaid envelope
Step 4
Within two weeks, receive your hair strand results, scientific insights & personalized product recommendations

Step 5
Schedule your free consultation with your Myavana healthy hair consultant to review your results, insights, product & care recommendations.