The Power of Data: MYAVANA Consumer Intelligence
Transformational Hair Industry Insights
Data will power the future of textured haircare, and haircare period. MYAVANA SI™ Labs is leading this disruptive transformation of the hair care industry, unleashing a level of personalized insights and prescriptive hair care solutions never before achieved.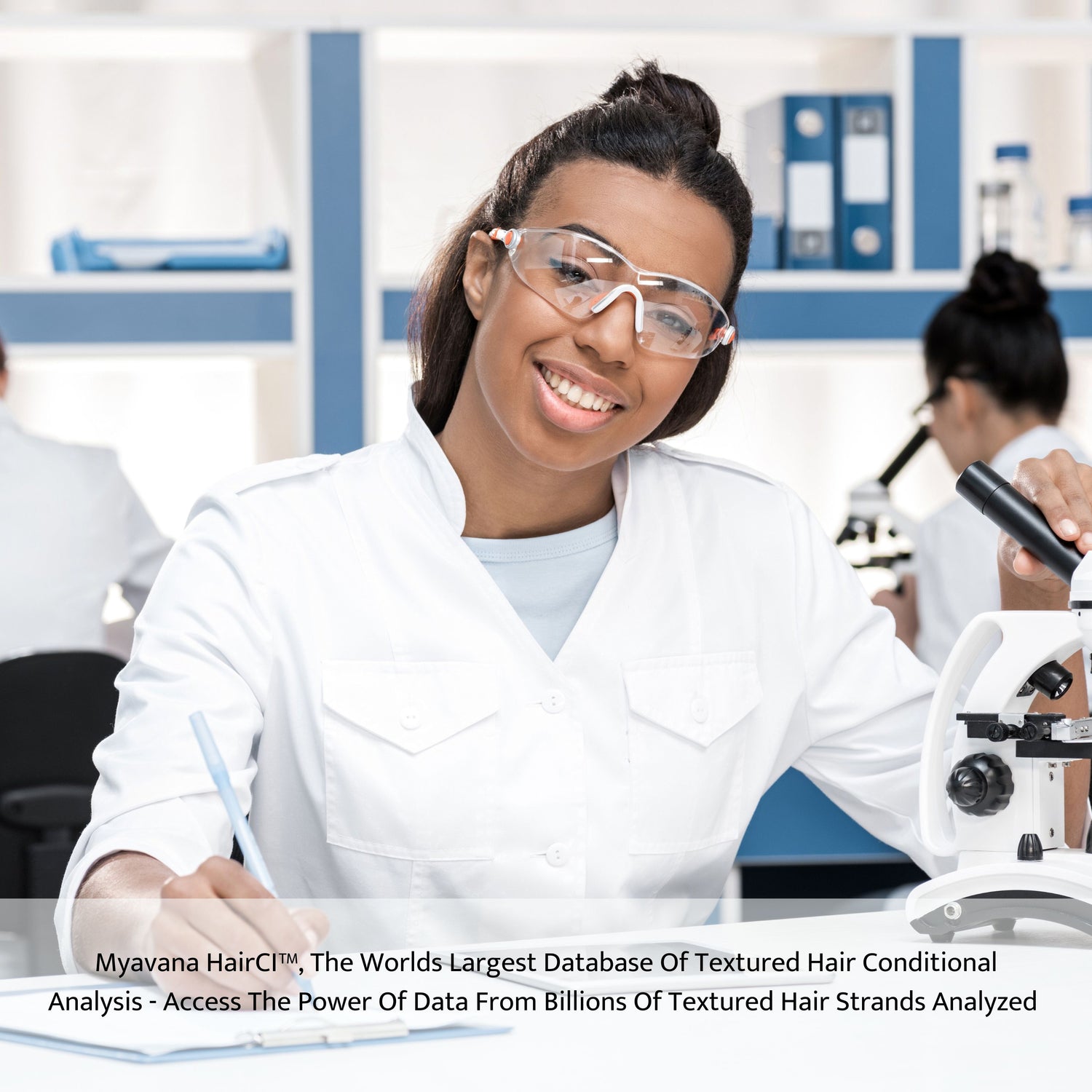 Data Insights for the Consumer: Personalized Analysis, Personalized Recommendations
MYAVANA CI™ (Consumer Intelligence) results from a data suite derived from analyses of over 2 Billion Hair Strands. MYAVANA's full suite of textured hair analysis tools transforms the way consumers approach haircare. We have transitioned haircare from the subjective—to data driven, fact based, personalized analysis (MYAVANA HairAI™ & MYAVANA HairSI™) that delivers actionable insights and prescriptive hair care solutions on an individual consumer basis. 
As a complete 360° Haircare Solution System, MYAVANA technology couples personalized digital and scientific analyses with personalized prescriptive product recommendations (MYAVANA HairRI™) tailored to your specific hair analysis data—taking the guesswork, trial and error, and waste out of product purchases that don't actually work for your hair type and condition.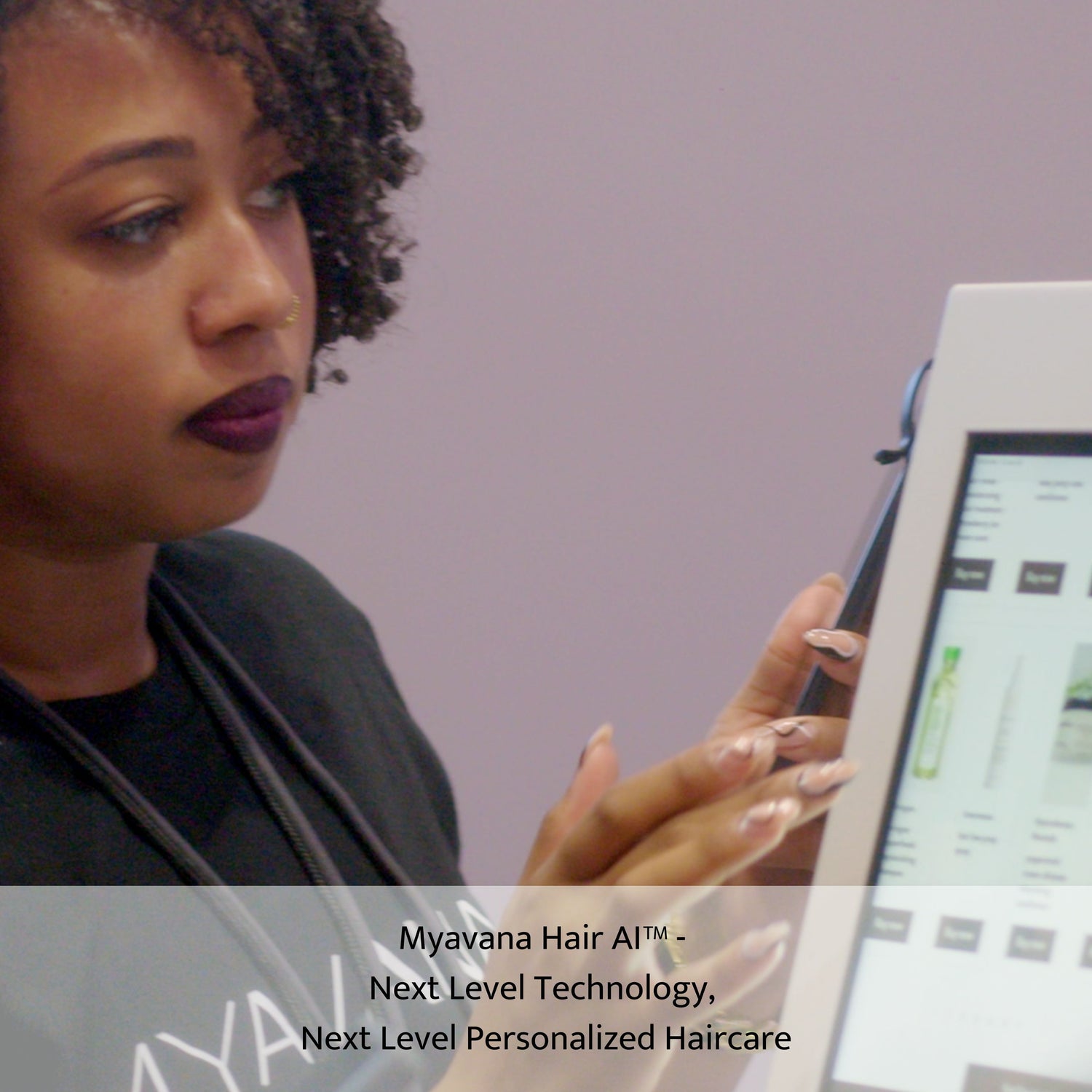 Data Insights for the Professional - Credibility, Client Retention &  Revenue
Professional data application is a game changer for salon professionals. Our MYAVANA HairAI™ and MYAVANA HairSI™ suite of hair analysis tools completely transforms the professional salon experience—for salon professionals and customers. With MYAVANA, salon professionals can offer personalized, data driven scientific hair analysis as part of an elevated luxury service experience.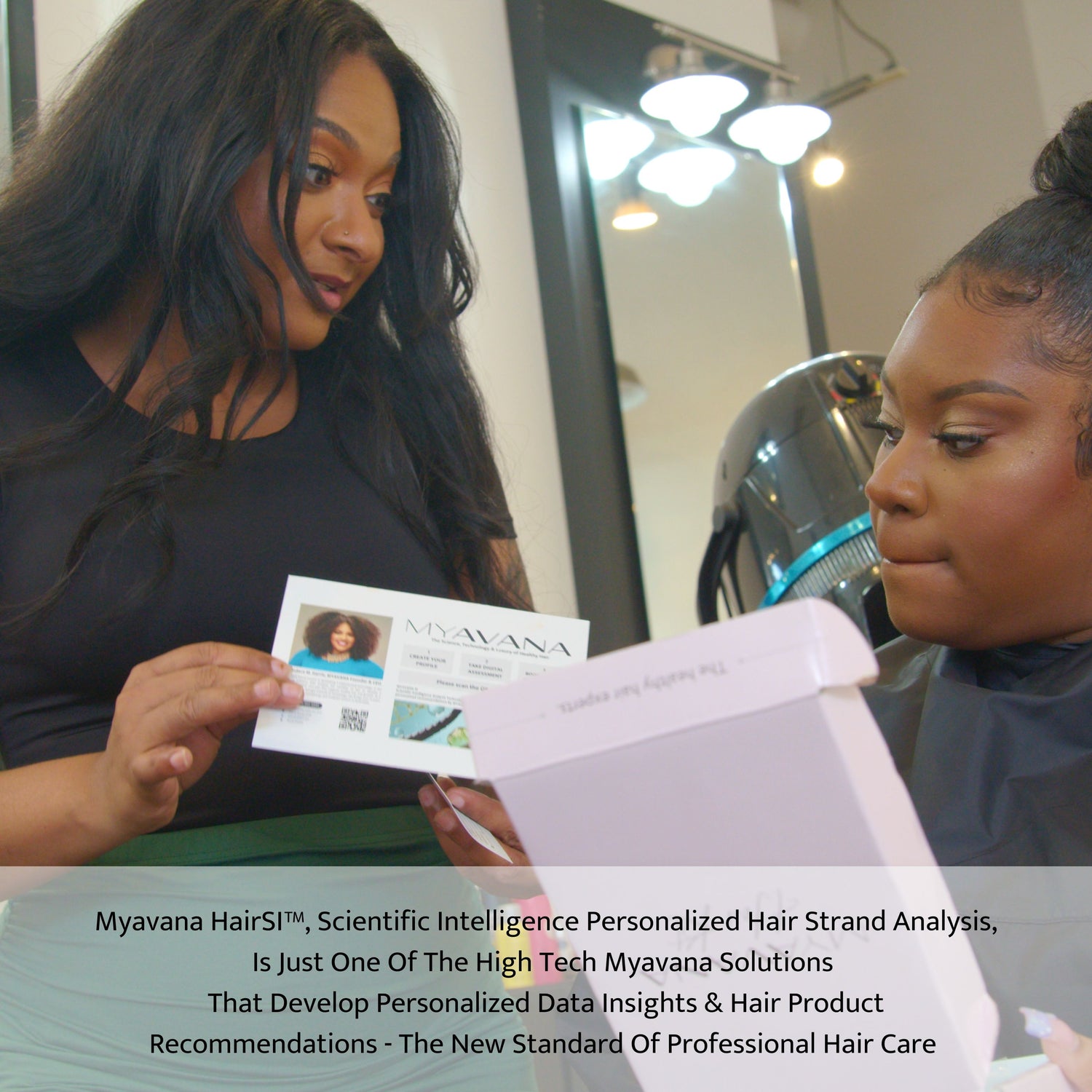 The Future Professional Salon
Imagine a stylist-to-client conversation that moves from emotion to scientific fact, with actual microscopic images and analysis of your individual hair strands. That is the future potential of a MYAVANA activated professional salon service.
Retailing MYAVANA HairSI™ Scientific Hair Analysis Kits as a salon owner is a revenue generating opportunity that elevates the credibility, professionalism and level of service as part of an integrative salon experience—leading to increased clientele, retention and growth.
Book Your Consultation
MYAVANA is Here to Support You On Your Journey Toward Hair Heaven. Our Healthy Hair Experts Have Over 20 Years of Experience in Achieving Healthy, Beautiful Hair.