The World's First AI Application for Textured Hair Analysis
MYAVANA HairAI™ (patent pending) is the world's first Photo-Instant Hair Analysis Technology for textured hair—all powered by Artificial Intelligence. Initially developed by MYAVANA Founder and CEO, Candace Mitchell Harris while still in college, MYAVANA has grown and perfected its data collection and analysis systems to over 97% accuracy in the last decade.
Simply use your mobile device's camera to digitally capture and analyze your hair from multiple points on your head to form an instant aggregated view of hair type and condition.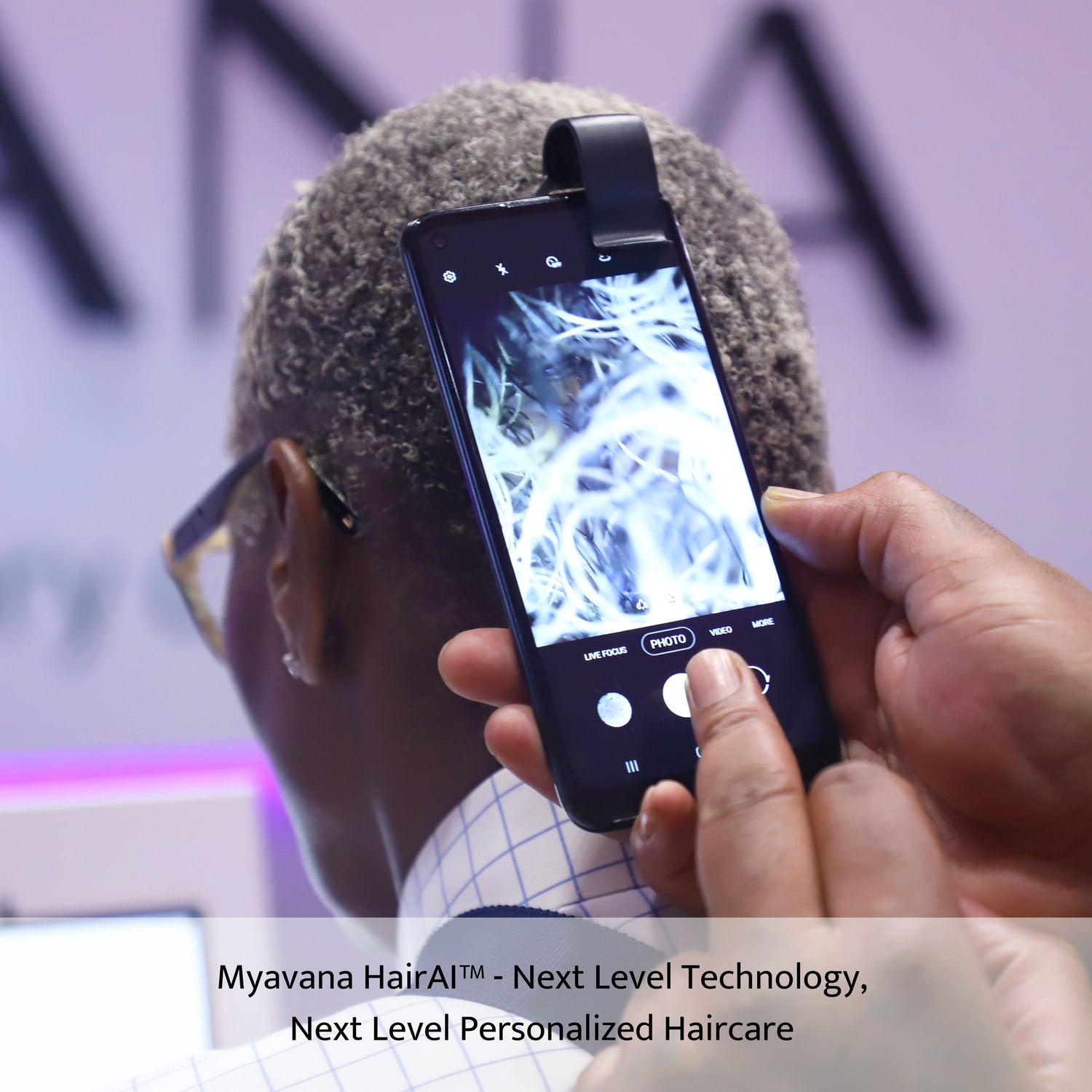 HairAI™ The Power of Technology & Your Unique Hair ID
MYAVANA HairAI™ uses artificial intelligence to view and process your hair strands through photo analysis, giving you quick insights into your unique hair type and condition—anytime, anywhere. 
Our AI Hair Assessment generates your Hair ID—a unique analysis of your current hair type and condition. These insights allow MYAVANA technology to immediately recommend specific hair products with the right ingredients for YOU—all certified by MYAVANA HairRI™ (Recommendation Intelligence).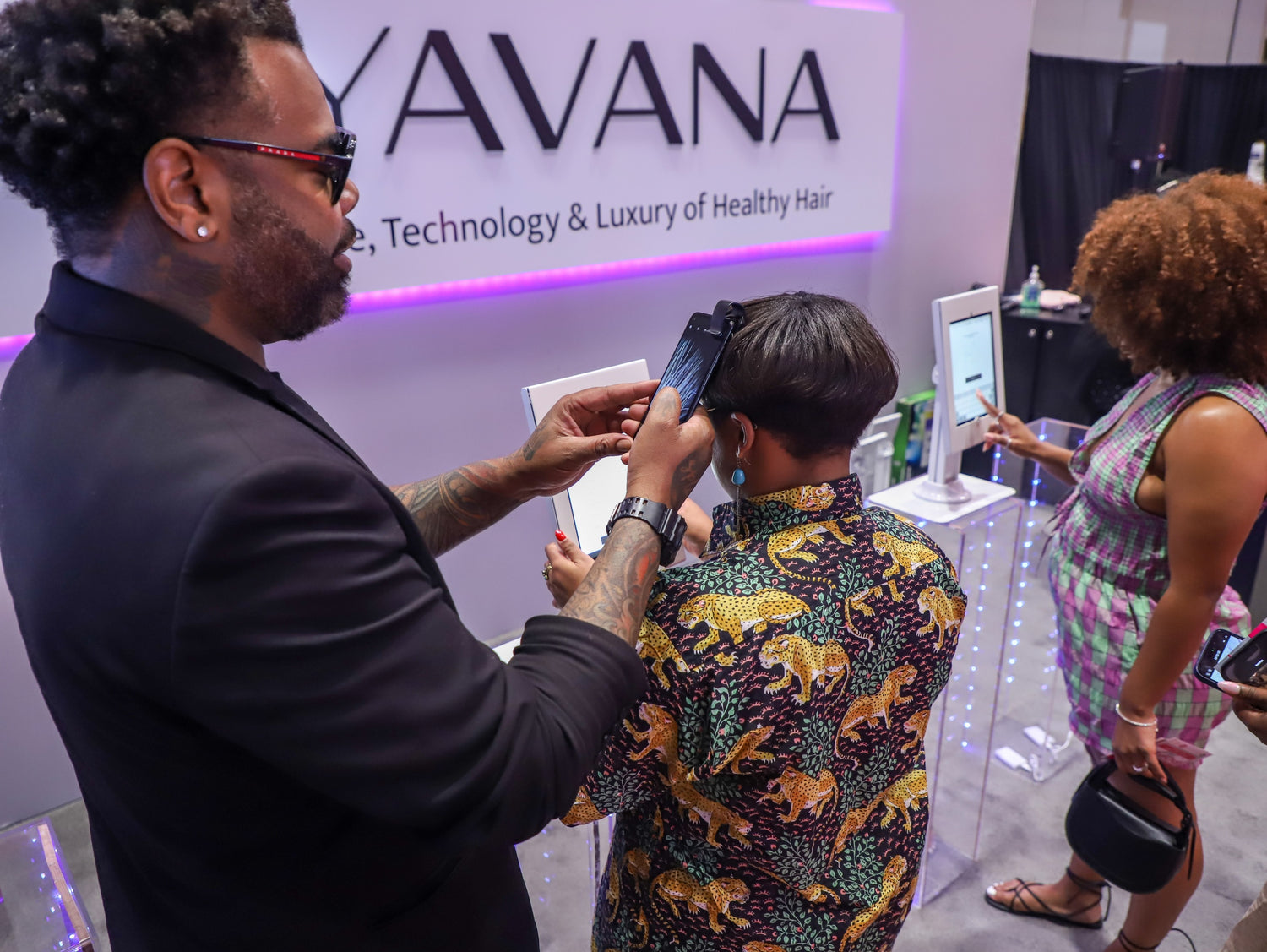 AI Analysis + Personalized Intelligent Recommendations = Your Unique Hair Solutions
MYAVANA HairRI™ is our certification and Recommendation Intelligence that searches, matches and prescribes the right haircare solutions from thousands of commercial hair products on the market today—all analyzed by MYAVANA HairSI™ Labs. We thoroughly test haircare products to ensure they address your specific textured hair needs.
MYAVANA's HairAI™ Analysis System—combined with the knowledge and experience of our Healthy Hair Experts—diagnoses your hair's condition and prescribes the exact haircare products designed to treat your unique Hair ID.
For the first time ever, haircare becomes analytical and data driven, with personalized prescriptive solutions—exactly what your textured hair needs to thrive at that moment of your hair growth and styling journey.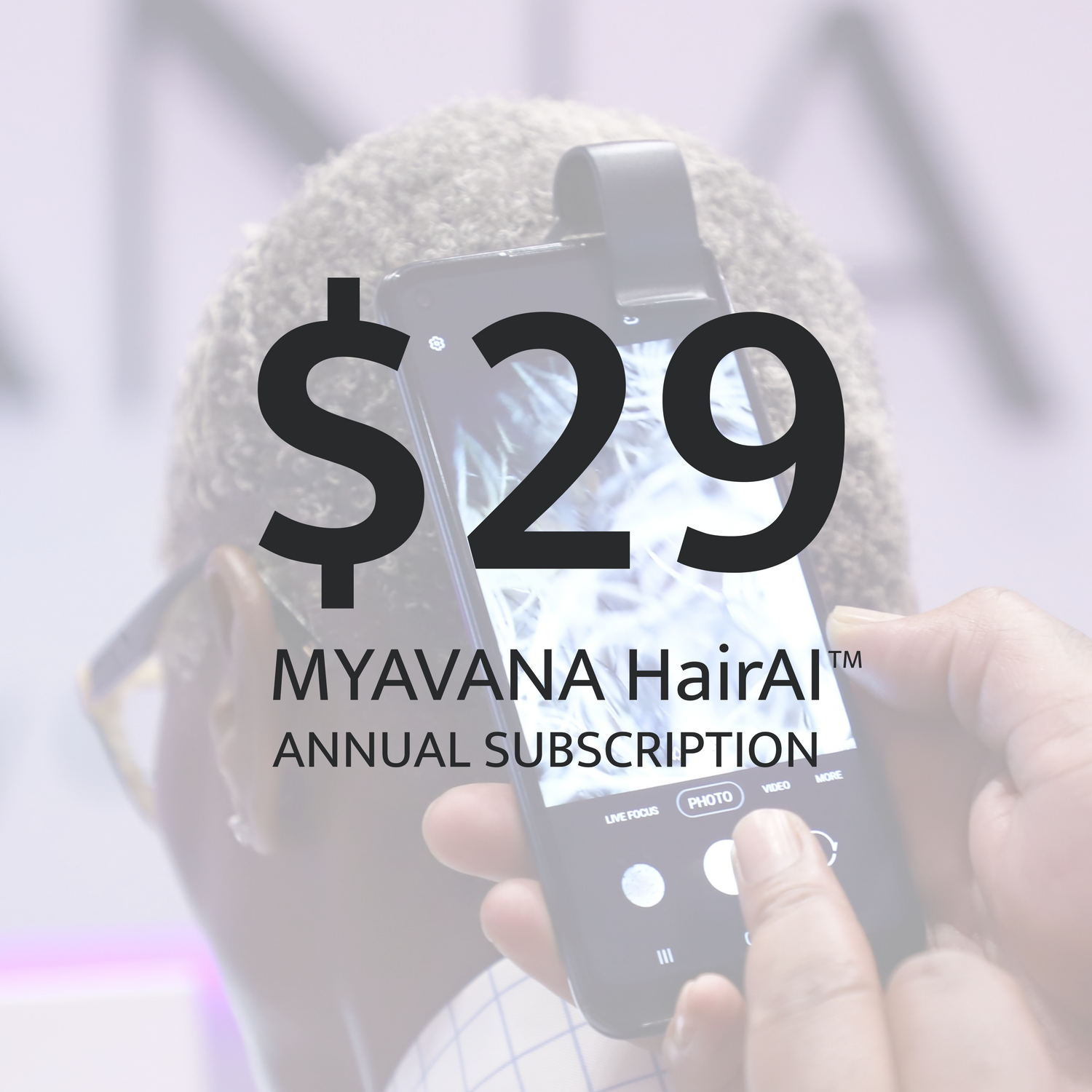 What is Included
+ Unique analysis of your current hair type and condition
+ Immediate recommendations of specific hair products with right ingredients for you
+ Photo instant analysis from your digital devices camera.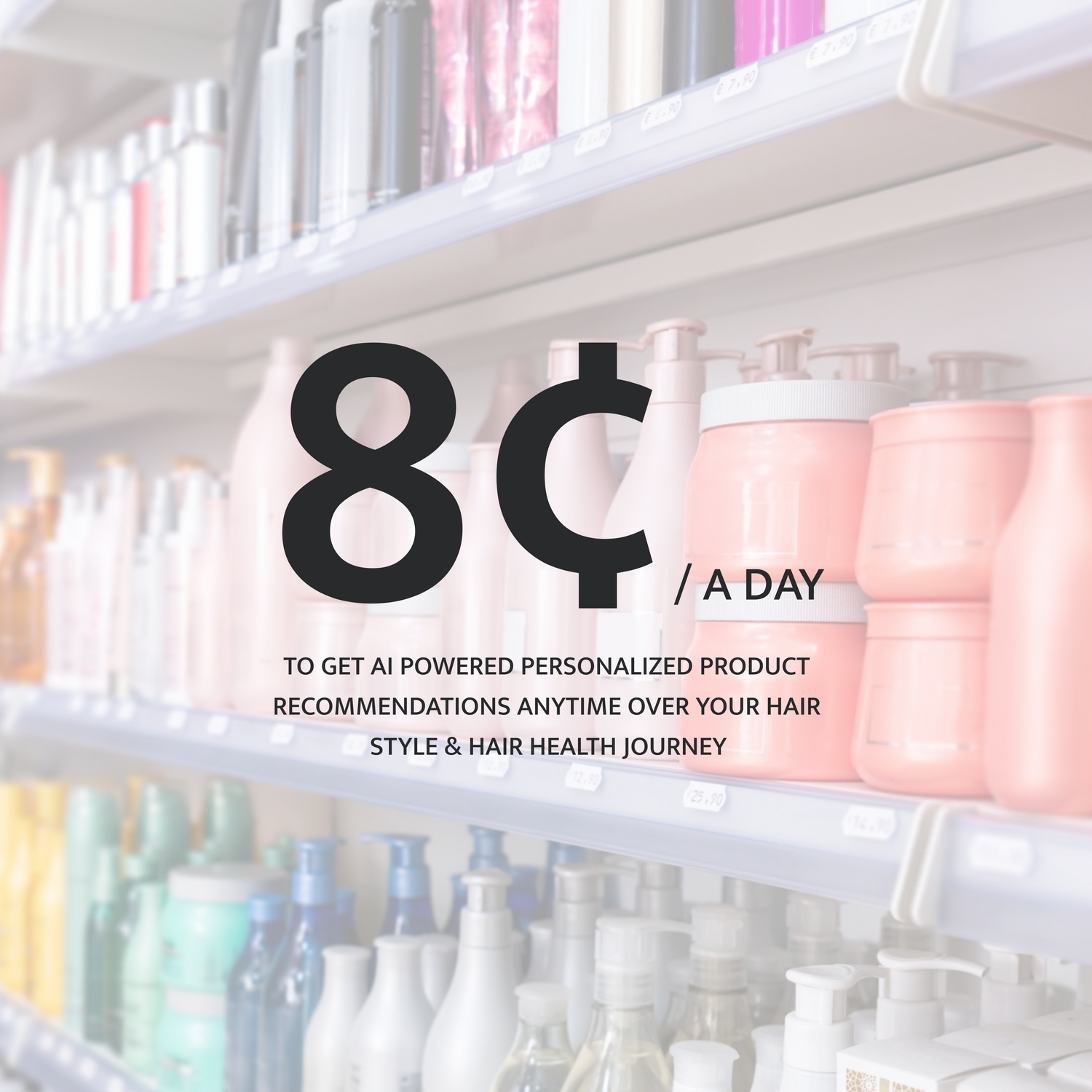 "The Power of Myavana HairRI™ Technology at Your Finger Tips for a Whole Year"
AI Powered Haircare On All Your Digital Devices In Just 6 Easy Steps
Step 1
Create your account profile

Step 2
Subscribe to Myavana HairAI™ $29 annually
AI powered haircare on all your devices for just 8cents a day

Step 3
Accurately complete your digital hair assessment
Step 4
Upload a selfie photo with a good view of your current hair

Step 5
Powerful Myavana HairAI™ analyzes your unique hair texture and type and provides you, customized hair product recommendations

Step 6
Access your digital hair profile on your account dashboard regularly for all your ongoing product recommendations and to book a consultation